Returns
10. Returns

Any requests for return of the goods are to be sent to Tecnoservice sas within 8 days.
After its receipt, by registered letter, specifying the grounds and citing references of the purchase invoice.

In case of error in the order by the customer may be, at the made, will be at the sole discretion of Tecnoservice sas.

In all cases you must wait for the authorization to made which must be specified on the document of transportation and on external packaging.

The goods must be sent within 1 week after authorization made prepaid in the original packaging, complete with accessories and complements.
we are present on
MEPA
Mercato Elettronico
della Pubblica Amministrazione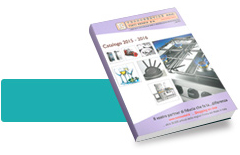 Browse the catalogue