Who we are
TECHNOCHEF is an emanation of TECNOSERVICE sAS, comes with the dual objective of realizing a large on-line showcase and make available to users our experience.
The deep market knowledge and membership in the 1° Italian Purchasing Group in the field, has allowed us to create an on-line catalog with over 20,000 articles of more signatures of Made in Italy brand, with a complete proposal:
- pizza equipment,
- pastry equipment,
- equipment for cooking,
- fridge and refrigeration in general,
- complete package with kitchen utensils, Hotel, dishes, glasses, trays, basins, etc.
- service carts,
- hygiene and cleanliness products,
- ... ect.
TECHNOCHEF provides free user his staff to:
- consulting services, or to guide and advise you in choosing the right product and it orientation in the jungle-technical legislation;
- CAD design service, to achieve the best Lay-out for large kitchens, laboratories: pizzeria, pastry-making workshops, providing all the experience of ns. designers.
- service of offers for more complex situations, (laboratories pizzeria, pastry, kitchens), also with reasoned alternatives proposals, ect.
All with a great attention to quality-price ratio to provide a high competitiveness to the user.
we are present on
MEPA
Mercato Elettronico
della Pubblica Amministrazione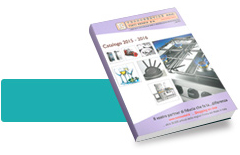 Browse the catalogue